High adventure
without
the high price tag
It's a fat tire, hardtail electric bike with front suspension. Although sporting a low price, this ebike model features all the main functions you would expect and comes with pedal assist and throttle-only operations. Its aluminum frame and fat tires make it a solid ebike to ride with confidence, great for commuting, and currently our best value for money ebike.
48V
16AH
Up to 50
Miles
750W
Motor
Shimano
7 Speed
Front
Suspension
Brake
Light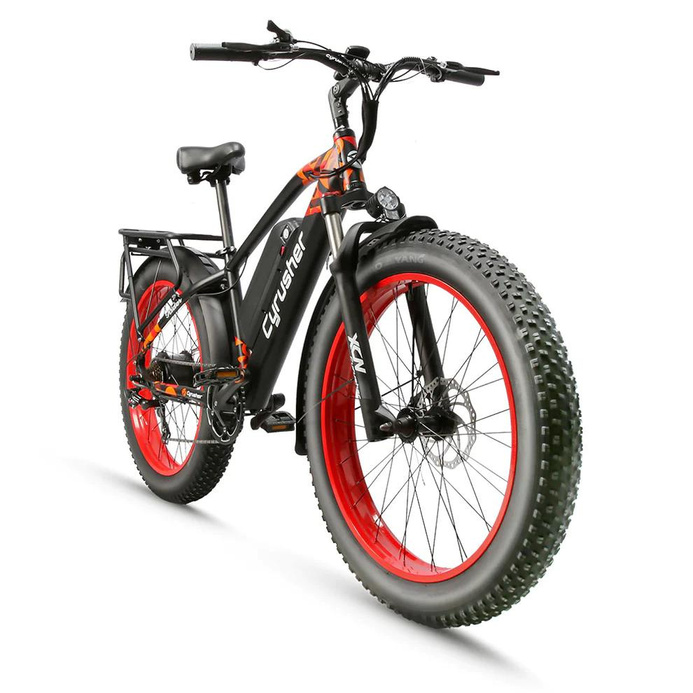 Use your tax return
$1,299 TAX RETURN SPECIAL
You know you've always wanted an ebike, now's the time! Use your tax return and buy at a never before seen low price.
BUY NOW
Example Product Title
This area is used to describe your product's details. Tell customers about the look, feel, and style of your product. Add details on color, materials used, sizing, and where it was made.
"My first 100 miles on the XF 650 and those are my thoughts. 1. That's really great. This bike wasn't cheap, but it's worth it. 3. My daughter and friends love to ride bikes too! 4. The bike can take me almost anywhere - this photo is near my training facility and I usually have to walk there or take the jeep. It's the only bike I've had that could get me there (it's too bumpy). 5. The bike looks great and I get a lot of admiring looks and questions from people I don't know. Mostly people asking how fast it can be done. 6. The build quality is excellent and robust. Overall, I am very impressed with the motorcycle and glad I chose it"
"My bike! Got the yellow one and I feel like I'm Batman when his Tumbler gets jacked up and he comes out on a bike! State side and loving the bike. Over 300 miles so far."
"Very fast delivery. Packed very carefully and tightly"
"Love Love Love the bike! I'm just not used to buying things that don't come with full on manuals and parts lists and all that stuff. Some people might not know how to operate the controls, shifters and everything on this bike. Luckily my boyfriend is a bike pro and has helped me with some of the stuff that I wasn't quite sure of. But all in all it is a fun, fantastic , fast bike to ride!!"
"I'm 6'5" 330lbs and love my XF650!!! I bought this specific bike because of the size/weight it supported and the size of the motor. I ended up putting a 17" seat post on it to give me more height and puting a Cloud 9 comfort saddle on it...worked perfect!
"
"1st ride done. 8 miles into work using a rout through the woods that cars can't take, the bike needs help on the steepest hills but that's fair, I don't even like walking up them ones! So far, so good. Its a great piece of kit"